In my opening sentence I mentioned an audience. I see little point in writing for oneself and I remember vividly the first poetry reading I did, in Dundee in the mid 1980s. Exhilaration vied with jagged nerves.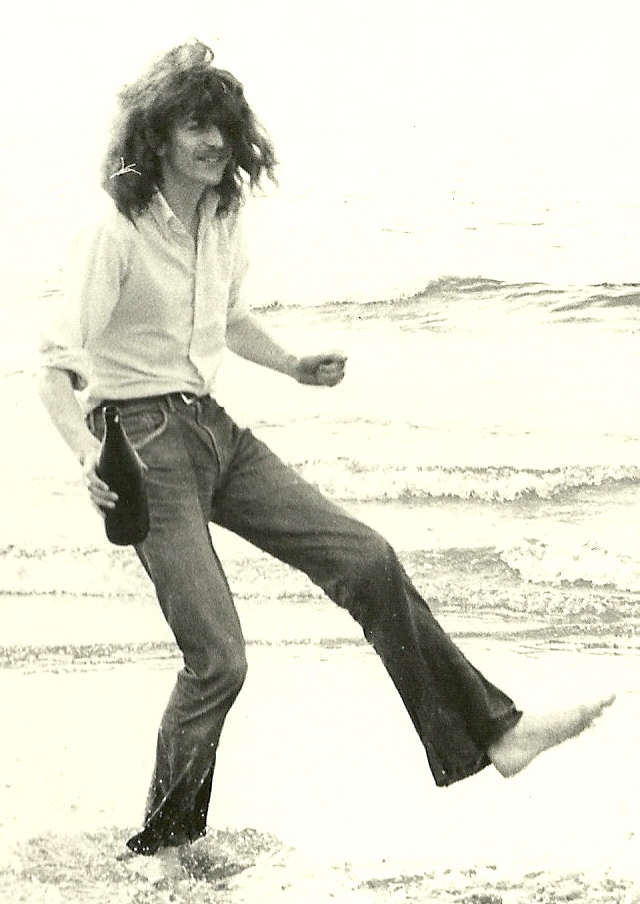 But this was not my first experience of treading the boards. In 1965 I was the singer with an Edinburgh rhythm'n'blues group, and was entertaining dancers with the words of such bards as Howlin' Wolf and Lightnin' Hopkins: She little and low, she right down on the ground, the poor girl's crippled and blind, but she mine. And I saw nothing odd in announcing to one and all, at the age of 16, that I was indeed the Hoochie Coochie Man.
It was through music that I first took an interest in words. I can remember lying in my bed, aged about eight, singing the lyrics of songs made popular by the likes of Doris Day and Elvis Presley.
Later, with the £10 a week I amassed as an insurance clerk, I was able to buy LPs for the first time and was fascinated by the words of Tim Hardin, Tim Rose, Phil Ochs and others. However, it was the Incredible String Band who, in a small way, changed my life. Even their album titles were wordy: 'The 5000 Spirits or The Layers of The Onion'.
After a day of recosting company pension schemes there was nothing to beat: And somewhere in my mind there is a painting-box, complete with flute and finger cymbals.
In the many years since, with varying success, I've tried to make good use of that painting-box.